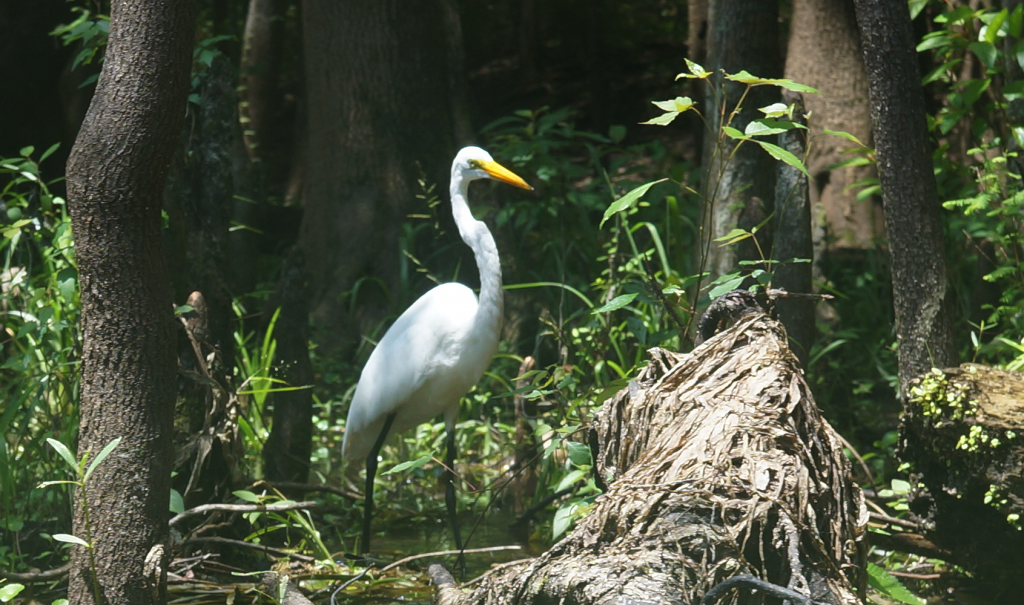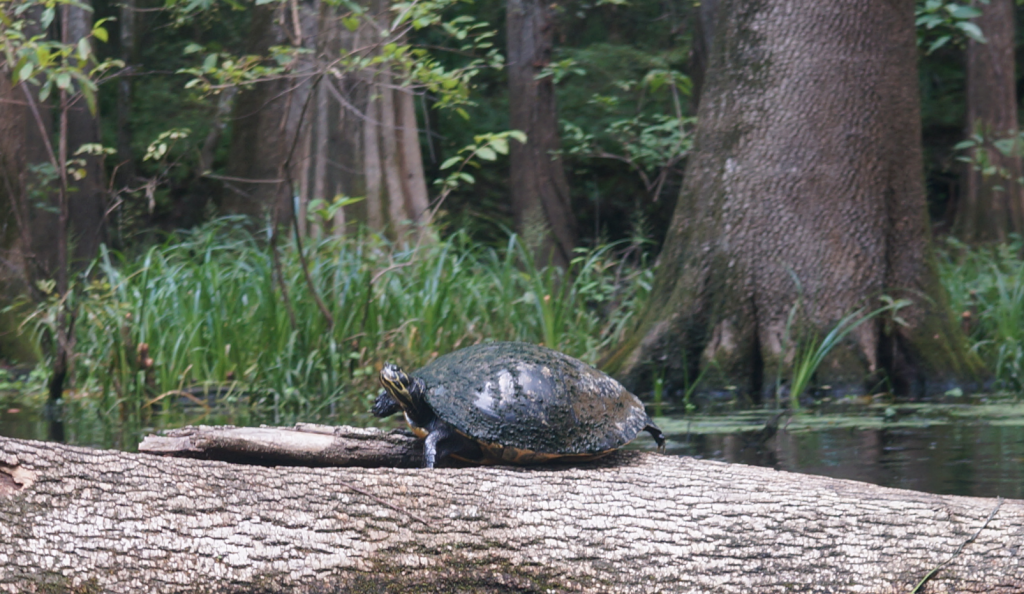 Florida's most popular spring-fed river is undoubtedly the Ichetucknee. Thousands of people arrive every summer to float on its crystal waters, through pristine lowland forest. The entirety of the traversable length of this river is within a state park, so there is no development along its banks – save for a power transmission line that passes overhead at one point.
Though the river has escaped significant direct human impact, it is incredibly accessible. A tram will even transport tubers to the start of the float, and then back to the carpark after they exit the river. A variety of vendors outside the park conveniently provide already-inflated tubes, which can then be deposited at the end of the tube-able portion of the river.
Though the park's environment has been managed admirably in the face of the summer tourist crowds, the river still faces significant ecological challenges. As with many other springs around the state,
the flow of the headsprings has decreased, while nitrates and other chemicals have increased
. This change of environment has led to a loss of diversity in the Ichetucknee's abundant aquatic plants, and an increase in algae.
The river's wildlife is threatened as a result
, as these plants provide an important food source for many animals. Particularly vulnerable is the Ichetucknee siltsnail,
Floridobia mica, 
which is endemic to a tiny feeder springs along the river (Coffee Springs) and found nowhere else in the world. Tubers know its territory by the cryptic sign posted at Coffee Springs that warns, "RARE SNAIL HABITAT". This sign is such a curiosity for tourists floating by that it
even inspired a band name.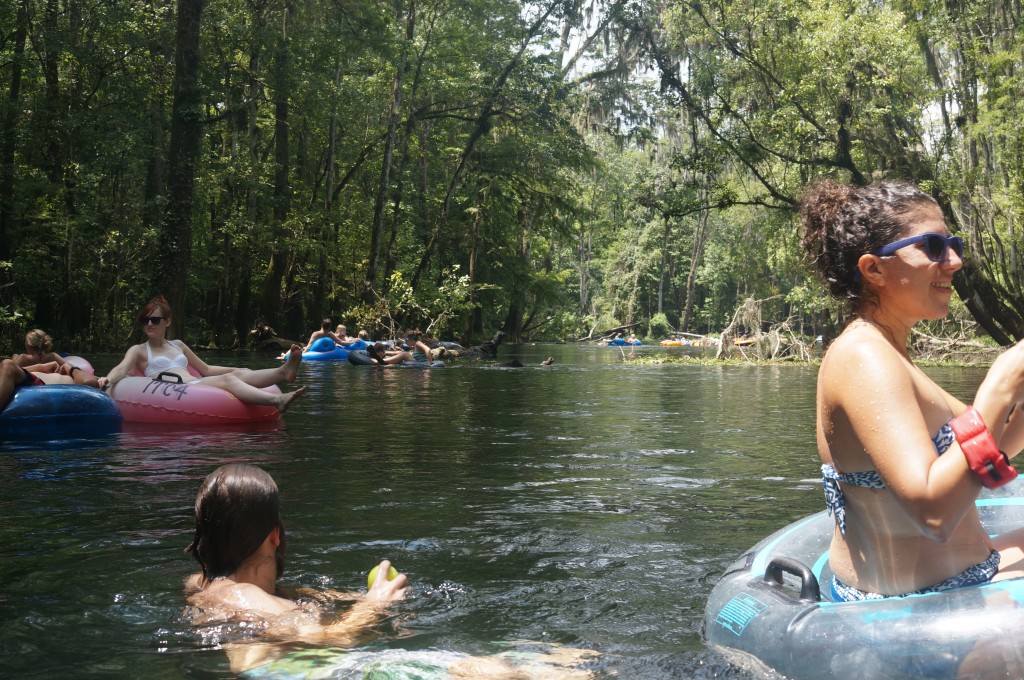 Tubing remains the most popular activity on the river, though some prefer to swim.
Many tubers passing by take advantage of the ample wildlife-watching opportunities on the Ichetucknee.
My underwater pictures from this expedition did not turn out particularly well, but my friend Amy Grossman took the following
incredible video
of the Ichetucknee underwater. Included (between 1:15 and 1:52) is a sneak preview of another Florida spring I hope to report on later, Alexander Springs. But the rest is all Ichetucknee. Enjoy!