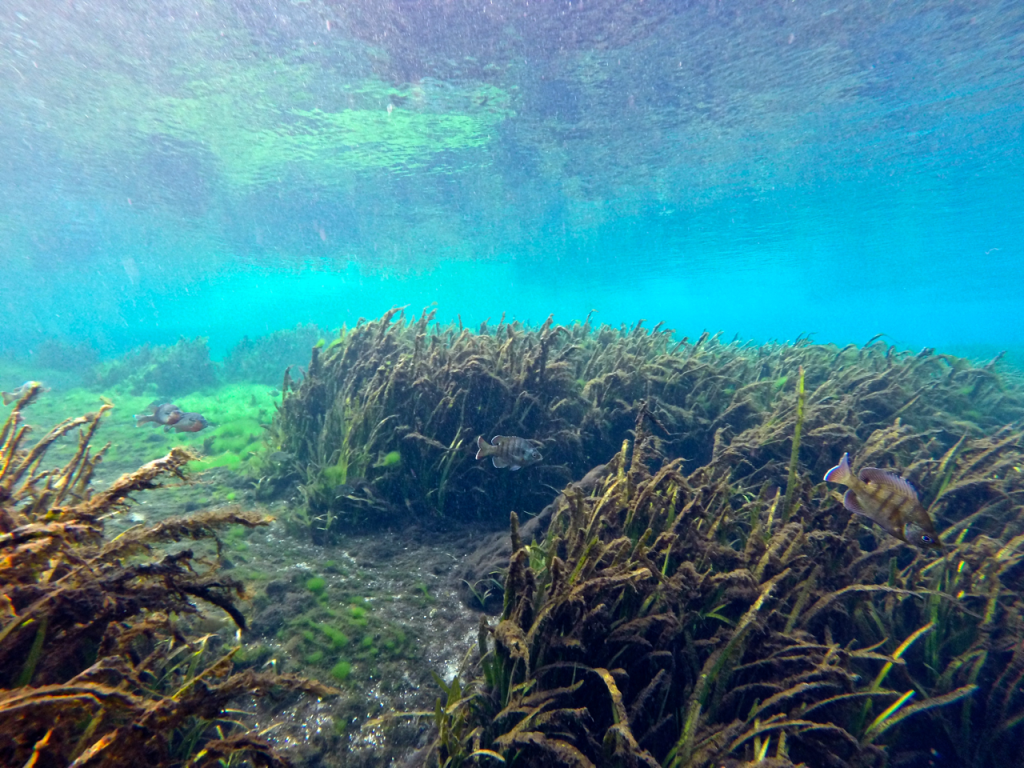 Alexander Spring, in Ocala National Forest, is one of my favorite natural places in Florida. It forms a wide body of water that's mostly shallow except for a valley near the spring vents, where dozens of fish school around craggy limestone formations. The spring forms a long river that is excellent for canoeing and spotting gators on its banks. Surrounding Alexander is gorgeous wilderness, a swampy palm wetland with clear water rivulets from tiny springs under the mud. Bears are a common sight; camping at this spring was the only time I've seen a bear in the wild (not pictured, unfortunately).
It remains a place of unparalleled beauty in Florida and is a popular destination year round for those seeking the peaceful sanctuary of nature. One man told me that he has been making the hour long trip to Alexander Spring on a regular basis for fifty years.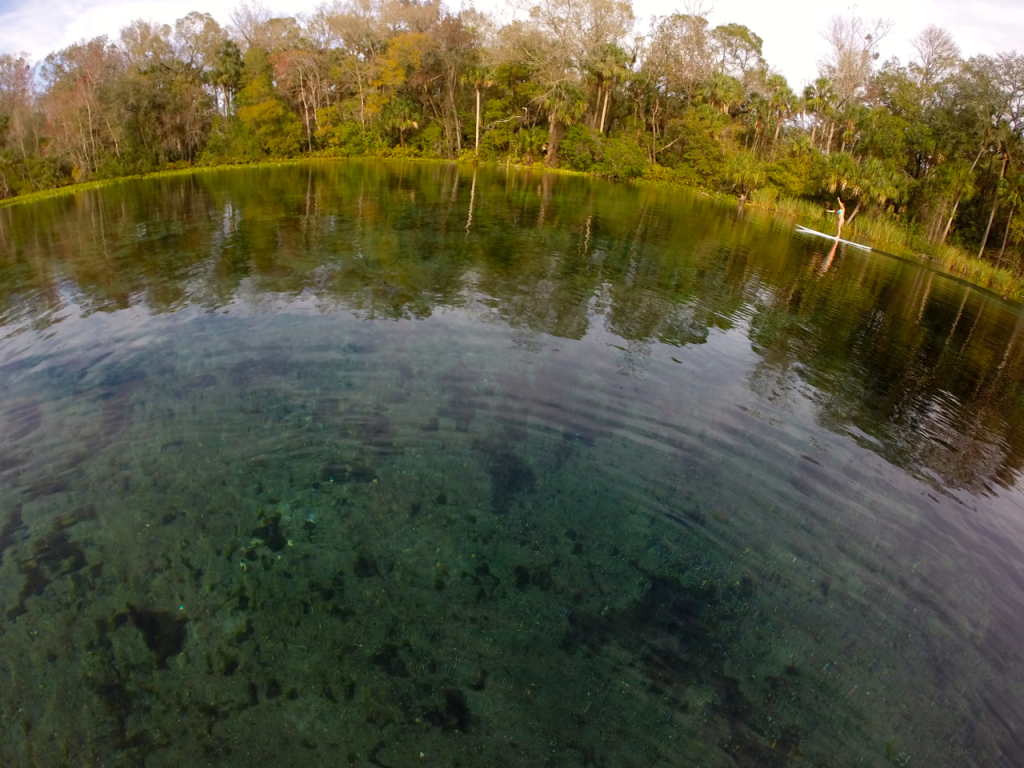 I don't think that fellow is a diver or snorkeler, but he might be somewhat dismayed at the sight of Alexander's underwater environment if he was. Sadly, the water quality has clearly declined since I last visited in 2013. Algae now coats the sandy bottom and the aquatic tape grass, and the water itself has clearly taken on a greener tinge.
And here's the what the water looked like in April 2013 (excuse the low-res video).
I wasn't able to find current data on the spring, and the park employee I spoke to wasn't aware of the issue. However, what is likely affecting Alexander is the same problem facing many central Florida springs,
mostly notably the famous Silver Spring
: nitrate pollution. Runoff from farms, which includes fertilizer, pesticides, and manure, trickles down into the aquifer (also the source of our drinking water in Florida!) where it enriches the underground water with nitrates. The nitrates flow to the surface with the water and provide a food source for algae. The unnatural overgrowth of this algae can reduce the available oxygen in the spring and choke out other organisms in its ecosystem, such as fish and existing vegetation.
When Amendment 1,
the Florida Water and Land Conservation Initiative
was passed in November, it provided a guaranteed source of funding for projects to restore Florida's environment. Increasing efforts to protect Florida's famous springs was a major selling point for the amendment. Though the amendment was passed, it will require the constant vigilance of activists to ensure that this takes place as hoped. There are fears the initiative could be
a victim of the "hole in a bucket" effect
, where existing funding is eliminated just as the initiative's funding begins. Additionally, much of the funding "pie" may go to programs that are economically important for tourism, but have little ecological significance,
such as beach renourishment
. Fortunately, activists are not resting on their laurels.
The newly formed Florida Springs Council
will hopefully make progress towards making sure that springs restoration projects get the funding they need and deserve.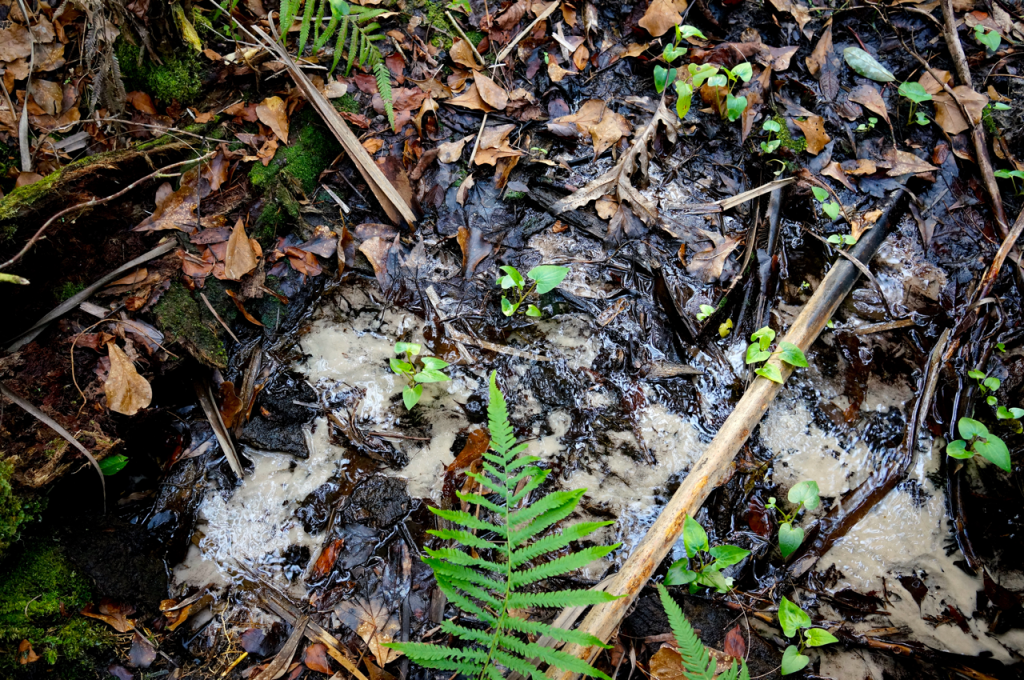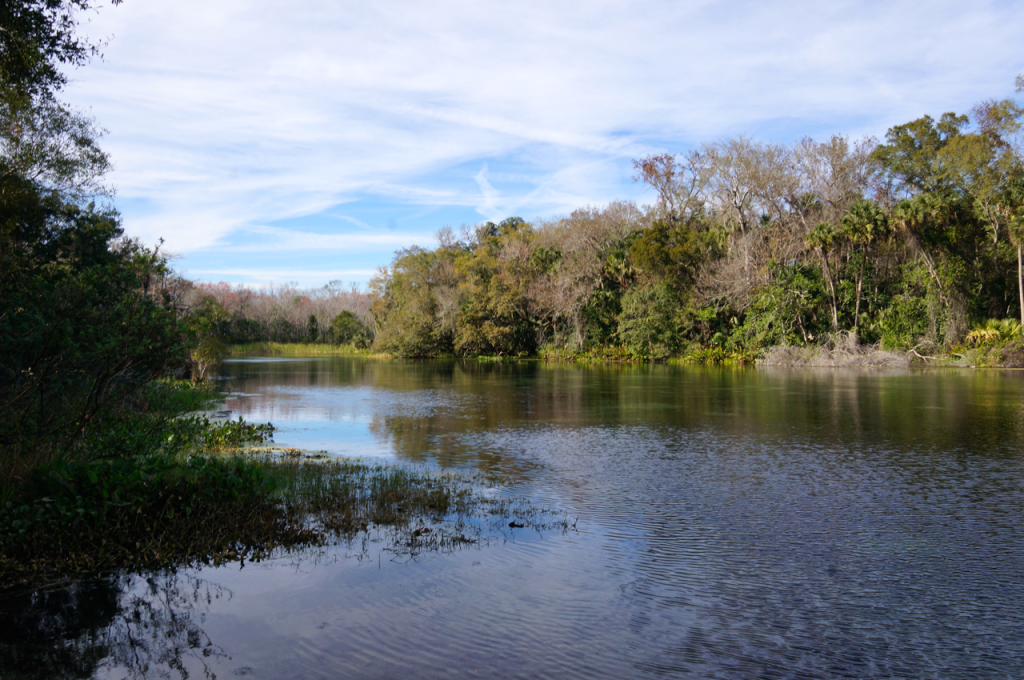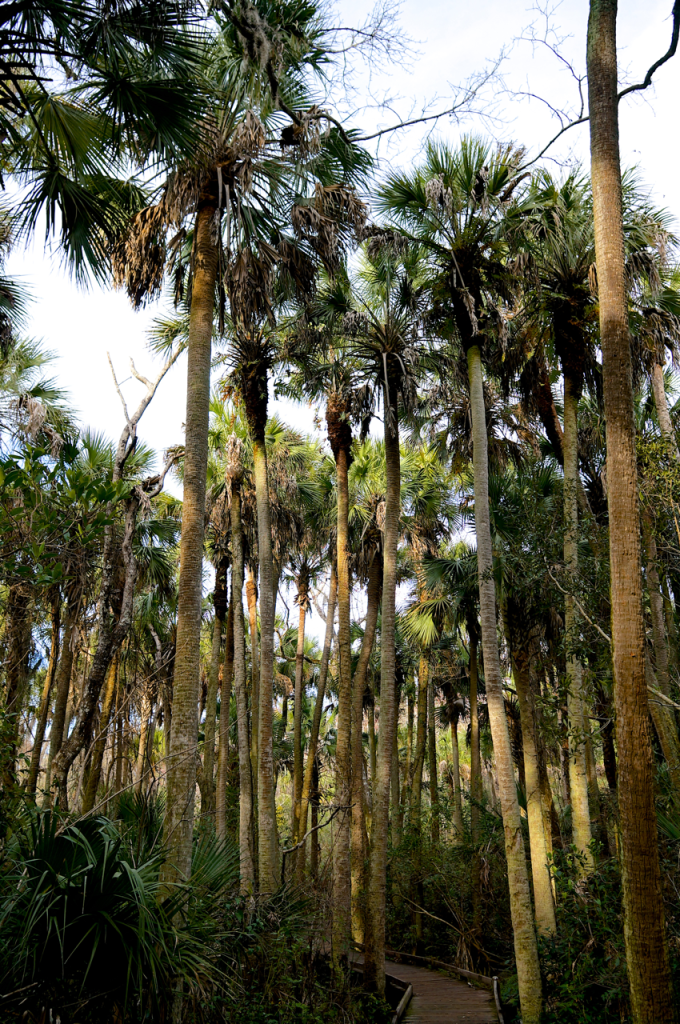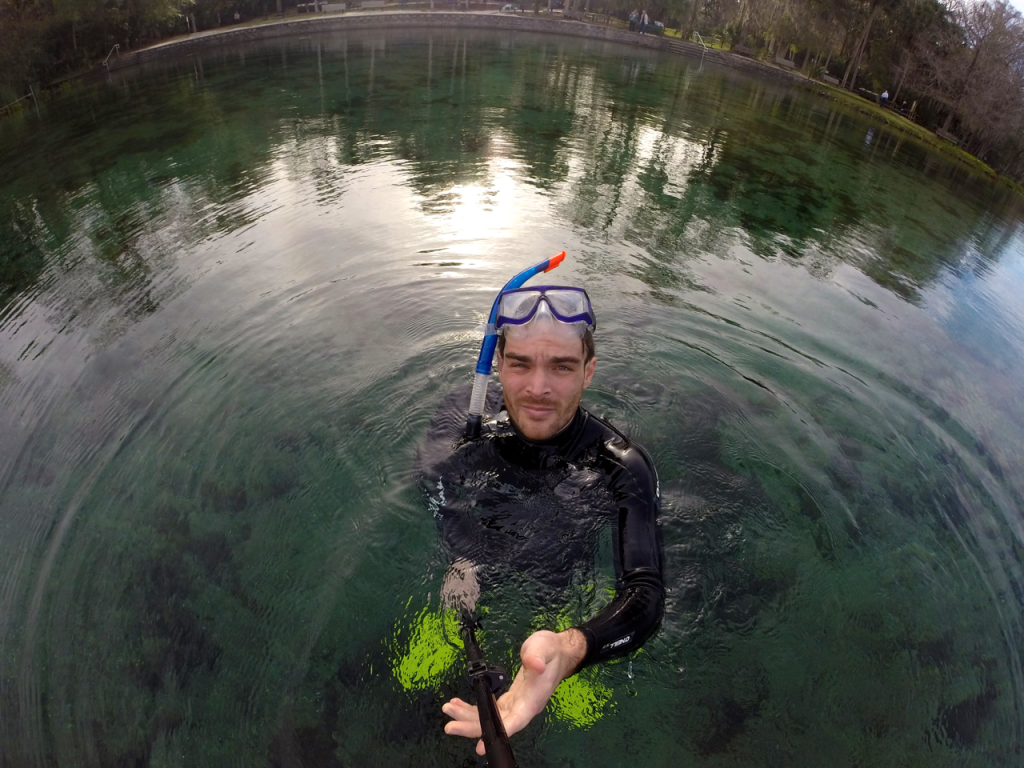 Meanwhile, sixty miles to the south,
Walt Disney World is planning "Disney Springs"
, a new "retail, dining and entertainment venue" built to look like "a small, early 1900s town" built around "beautiful natural springs". The timing of this development is ironic. Just as the environment of "old Florida" that charmed millions to move south is deteriorating away, a facsimile of that charm is being built – whether intentionally or not – to replace it.
A tiny stream trickles through the swampy forest surrounding Alexander Spring.
The river created from the spring, flowing east to meet Lake George.
Cabbage palms proliferate around Alexander Spring.
Your author. There's aways time for a #SpringSelfie