Just down the road from Silver Glen Springs are Juniper Springs and Fern Hammock Springs. These are second magnitude springs separated by no more than a few hundred yards, but they appear worlds apart.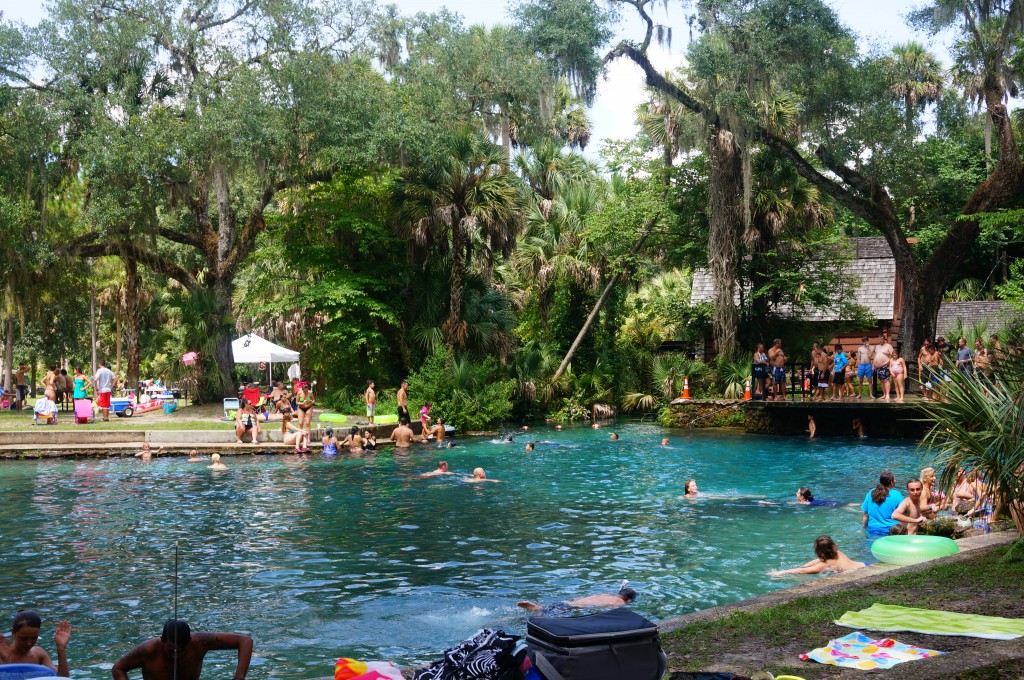 But it's not just people that come from afar to enjoy this place. The American Eel travels about a thousand miles to arrive here from its
spawning grounds
 in the Sargasso Sea. It swims west across the Atlantic Ocean, south down the St. Johns River, and then 11 miles up the Juniper run from Lake George until it reaches the springs.
There weren't any eels to be found on my visit, but there were other wildlife and much more serenity at nearby Fern Hammock Springs, as compared to Juniper.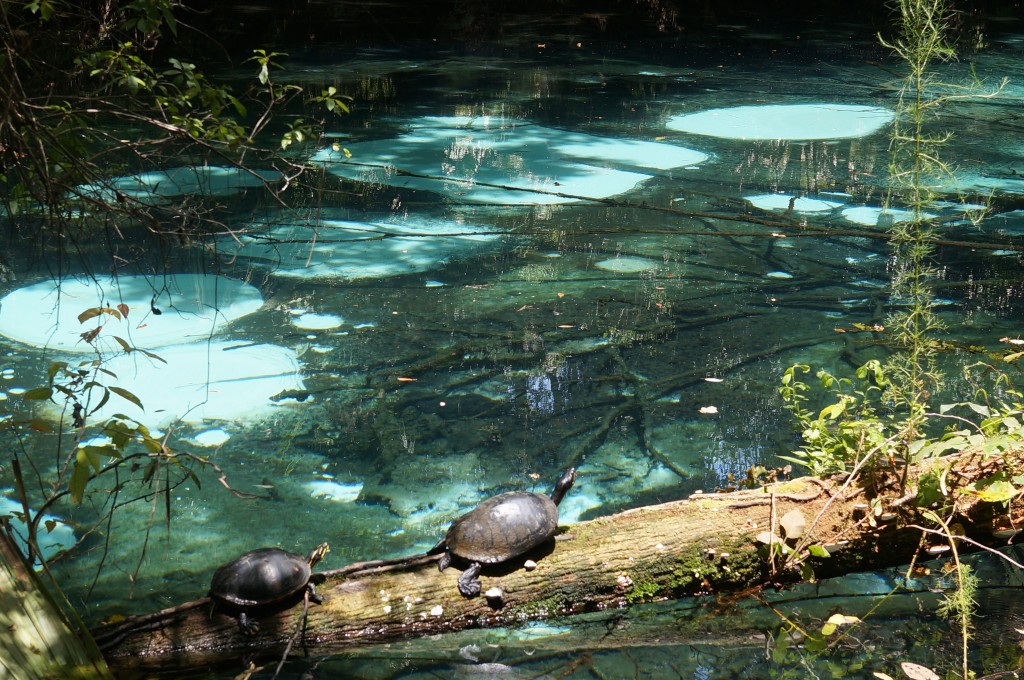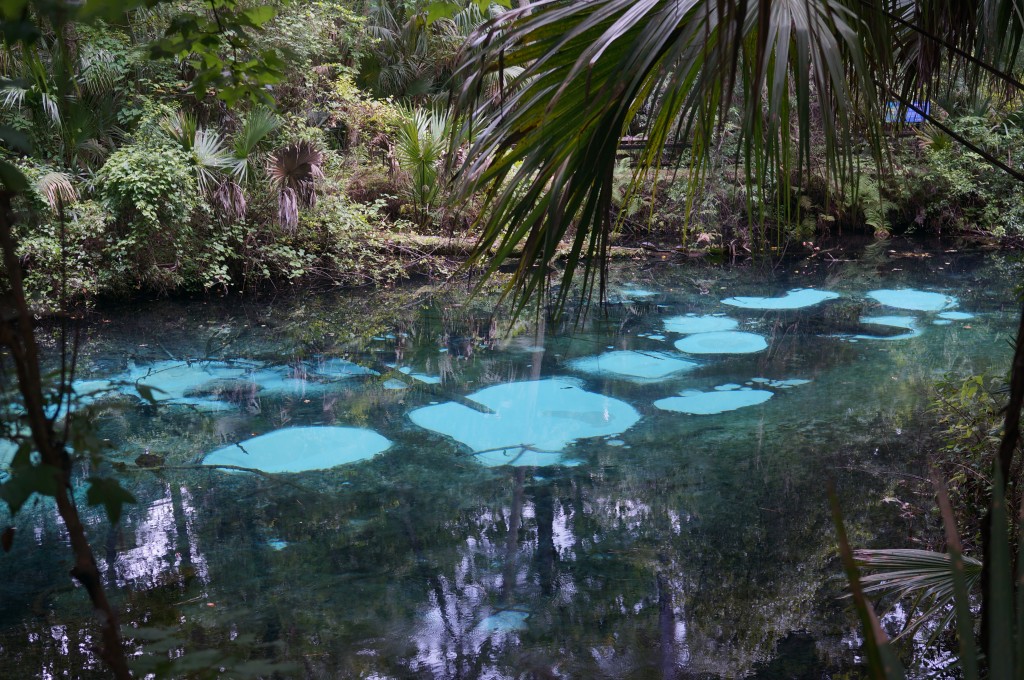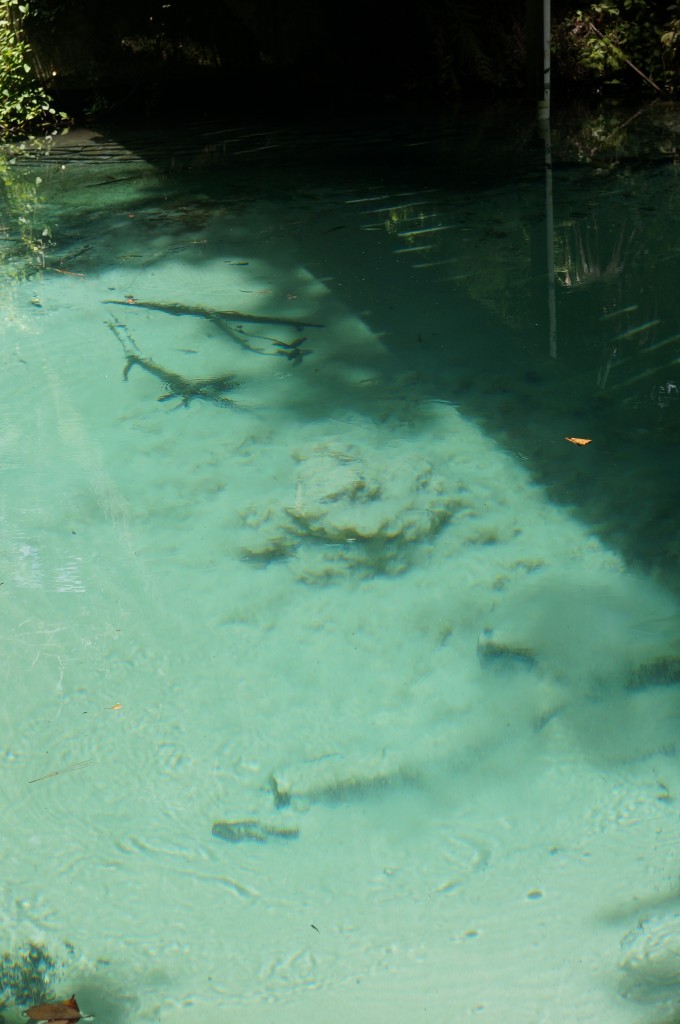 That underwater puff of sand, above left, comes from one of the many small vents that make up the Fern Hammock complex of springs. The silt on top of this vent constantly billows above it, creating a "boil". Fresh silt is consistently spread around the vent, disallowing algae to grow. This is what creates the circular blue patches in the above photographs. At the center of each patch is a small spring vent.
Swimming in Fern Hammock Springs is prohibited, and I can see why. It is very shallow, and appears very delicate. Any disturbance would cloud the crystal clear water with the silt that now rests at the bottom of the spring. 

Despite the warnings not to jump in, as I left I witnessed a teenager cannonball into the two feet or so of water above this boil. Spillover from the rowdiness at Juniper Springs is perhaps inevitable at Fern Hammock, as they are so close. As always, maintaining a balance between conservation and recreation priorities is a challenge, especially when those priorities change within a single park area.