A spring's flow does not stay put in the pond created by the headspring. If the spring is strong enough, the flow will create a river. These rivers, which can be a dozen miles or more in length before they flow into a larger water body, can be as crystal clear and cold as the springs that they come from.
Their length provides additional opportunities for recreation, such as tubing or canoeing, as well as a way of spreading these activities out to give wildlife more room to breathe – as opposed to the concentrating small area of a headspring. However, the length of spring-fed rivers also provides challenges for their conservation, as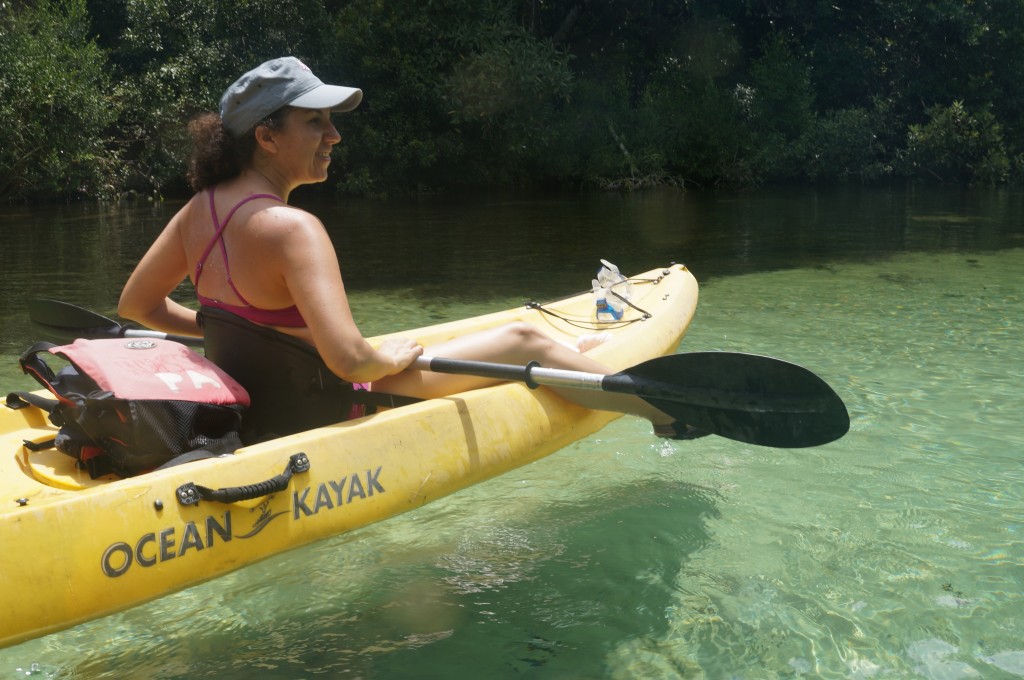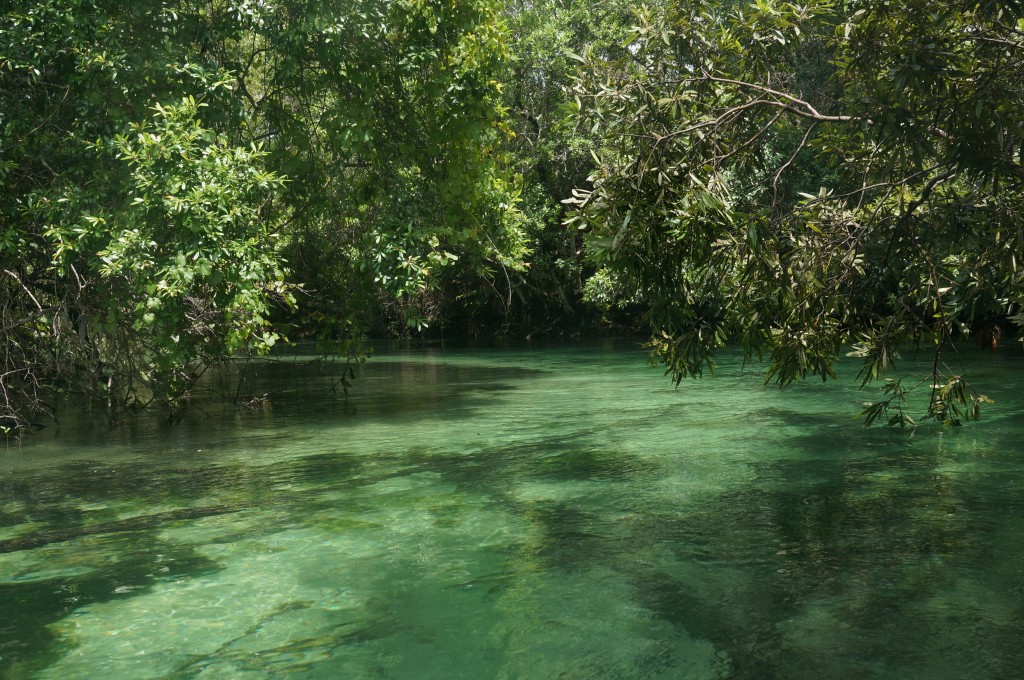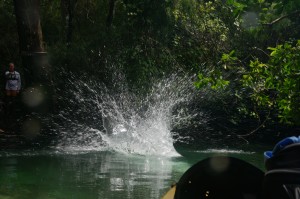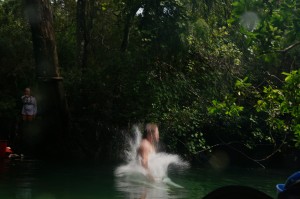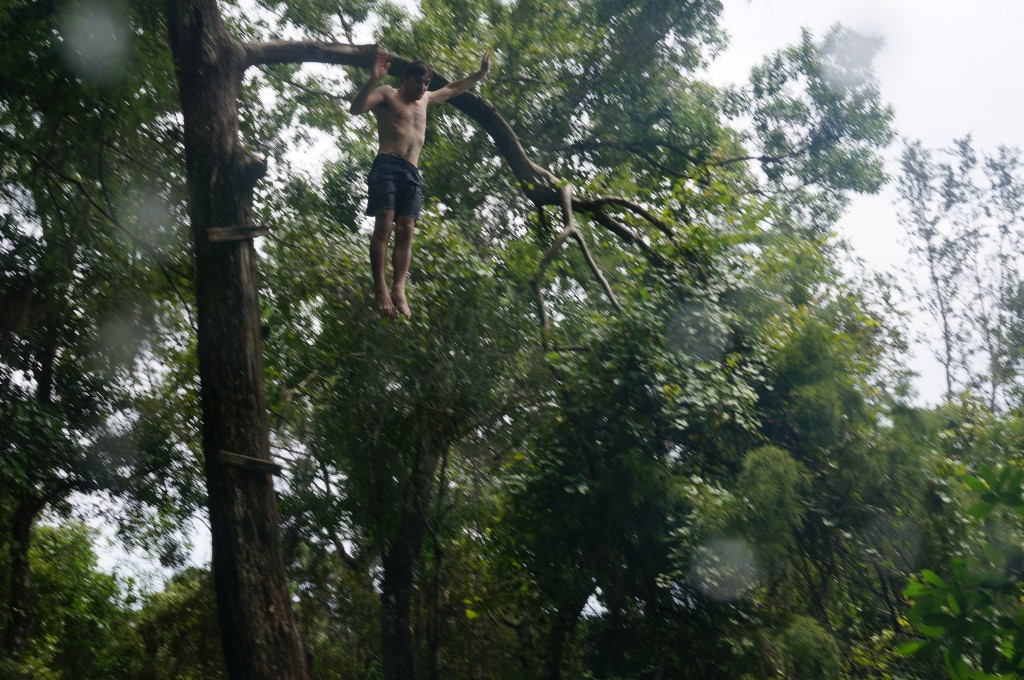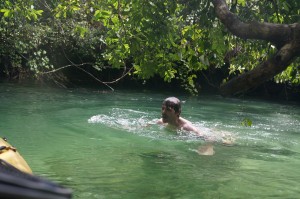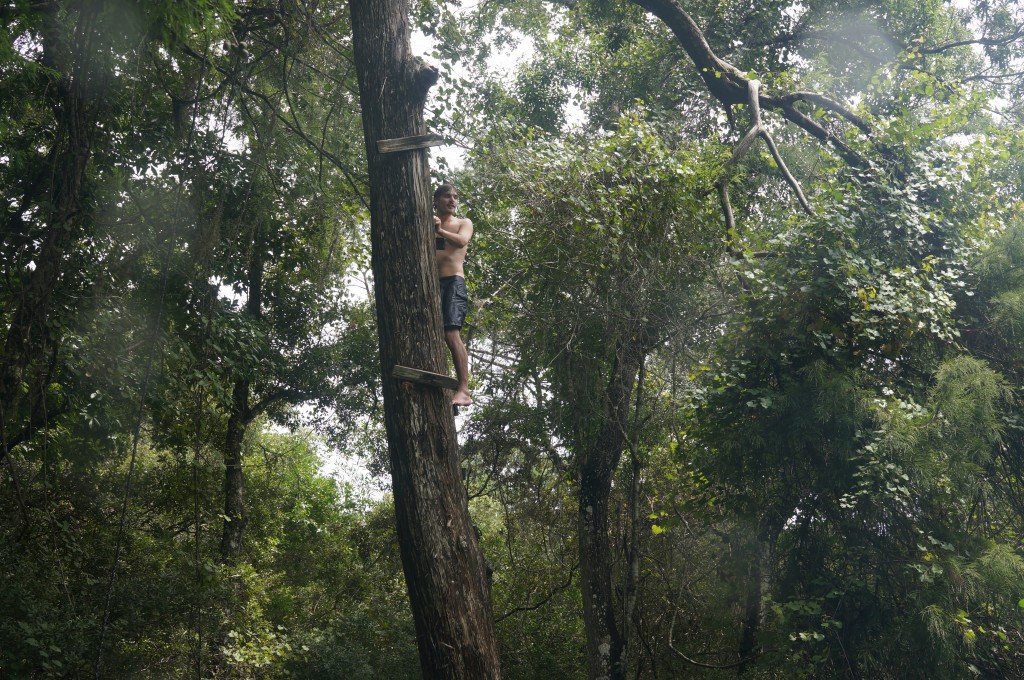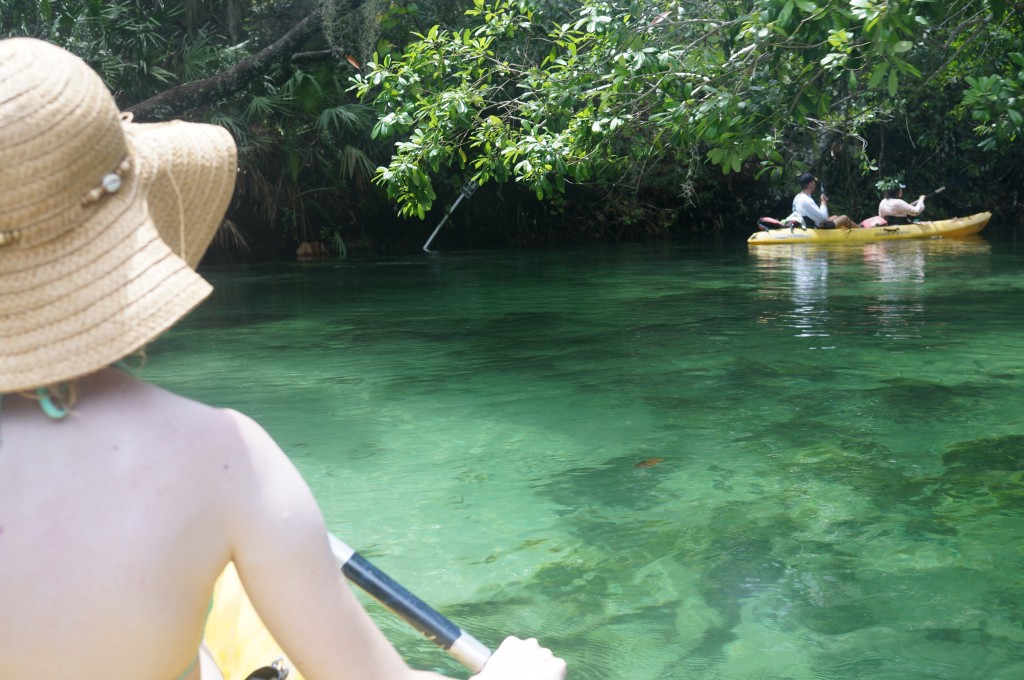 Not far from the Weeki Wachee headspring, the river had a beautiful crystal-green hue – like a shiny emerald. Generally, the waters are bluer and perhaps appear somewhat more clear, especially underwater. However, as a park ranger told us, recent heavy rain had made the river green. Within a few days, the spring's flow would push this foreign water out, and the river would go back to its normal cerulean blue – the color of springwater.
The river offered several recreational opportunities, such as a fifty-foot tall cypress tree with steps nailed to it to make a ladder. Your author is seen taking full advantage of this jump.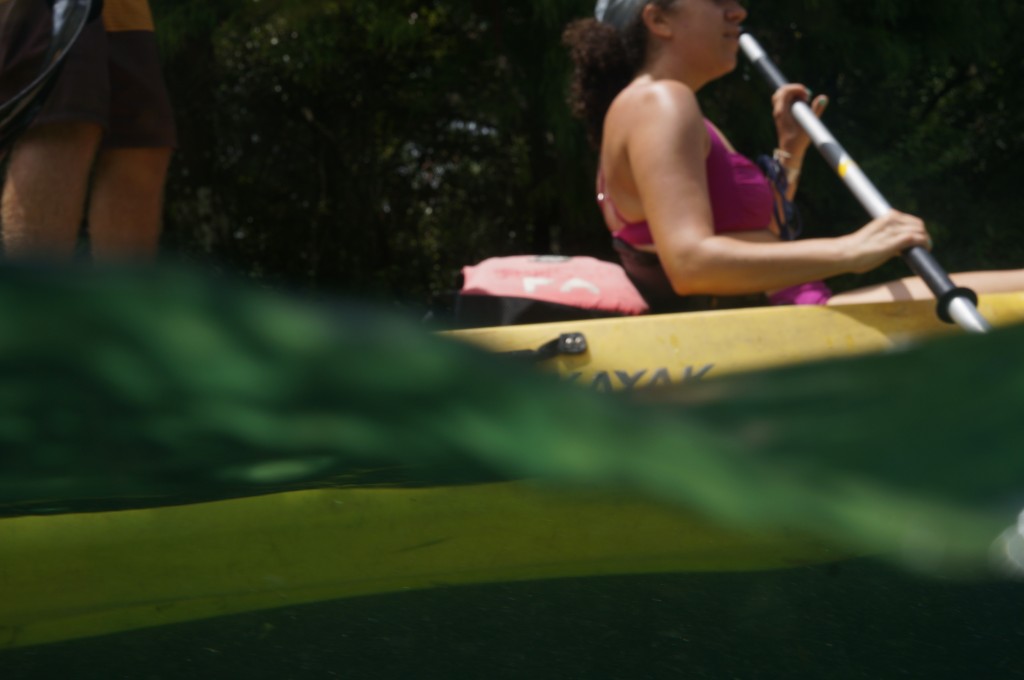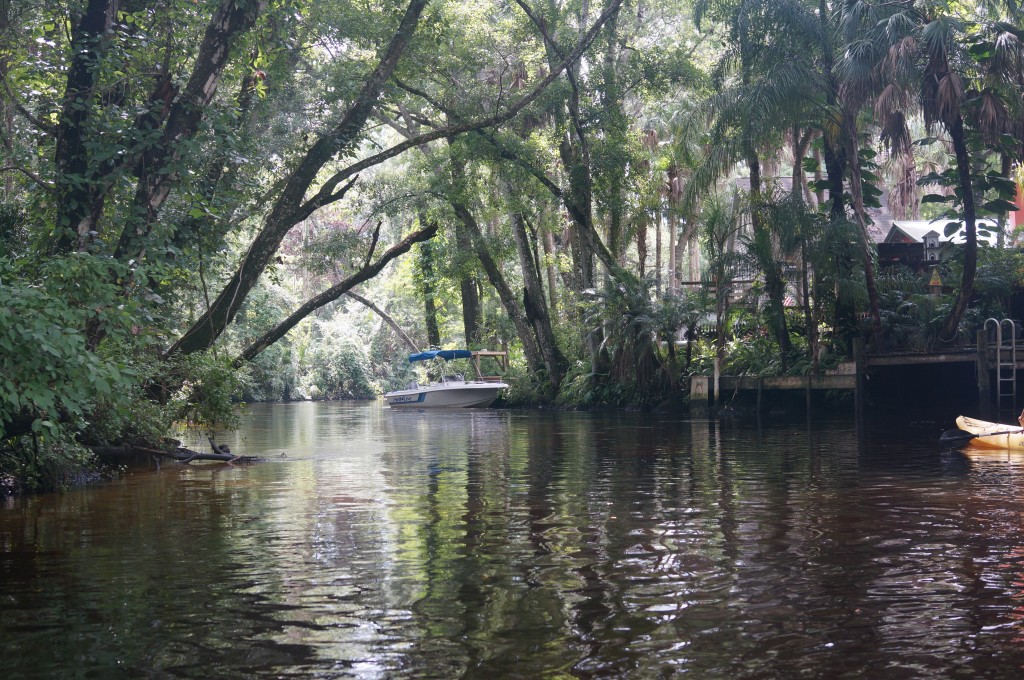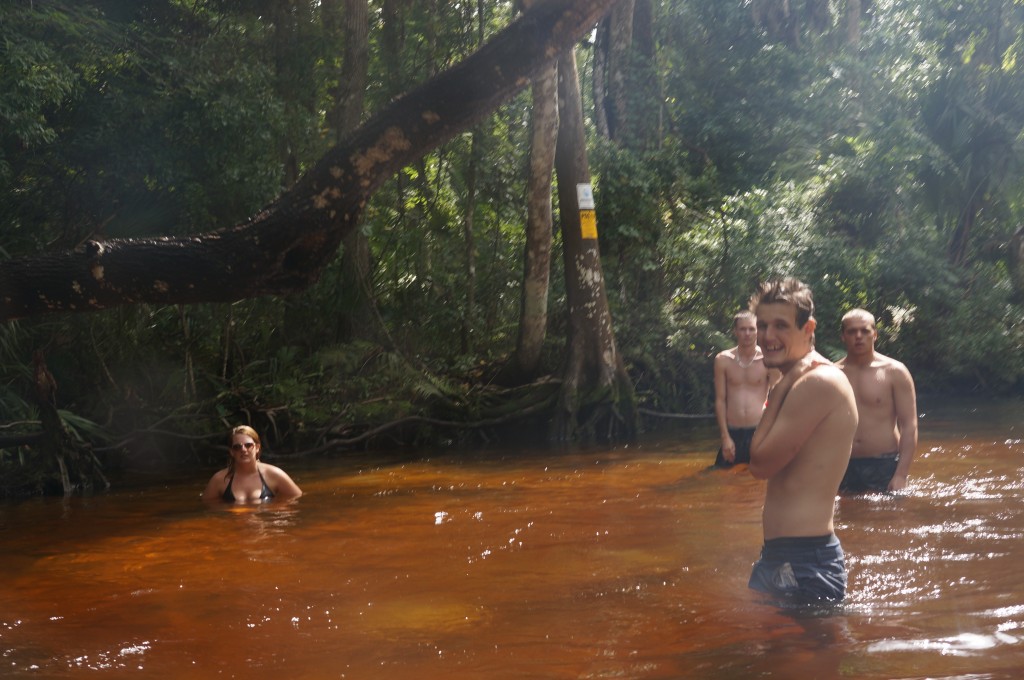 As the river went on, it became increasingly muddy, more developed, and crowded. Backyard docks became commonplace, as did river parties – both in the river and on motorboats plying around the "neighborhood".
All smiles at the end of our kayaking adventure down the Weeki Wachee
Stay tuned for part two of our spring-fed river adventures – featuring Florida's most well-known spring-fed river, the Ichetucknee!
riverside properties are very attractive for development, and it's often not possible to secure both banks of the entire length of a spring river for a conservation easement or state park. As part of my Florida Springs roadtrip, my friends and I explored a few of these spring-fed rivers, starting with the Weeki Wachee – the headsprings of which is 
home of the famous mermaid show. 
​