The spring's pond is in a sinkhole about 50 yards from the Withlacoochee River, into which the spring flows with a gorgeous little rocky creek that turns into a tongue of clear water and white sand before mixing with the dark tannic waters of the river.  The flow was strong enough to push me along unaided, as long as I avoided getting stuck on a rock.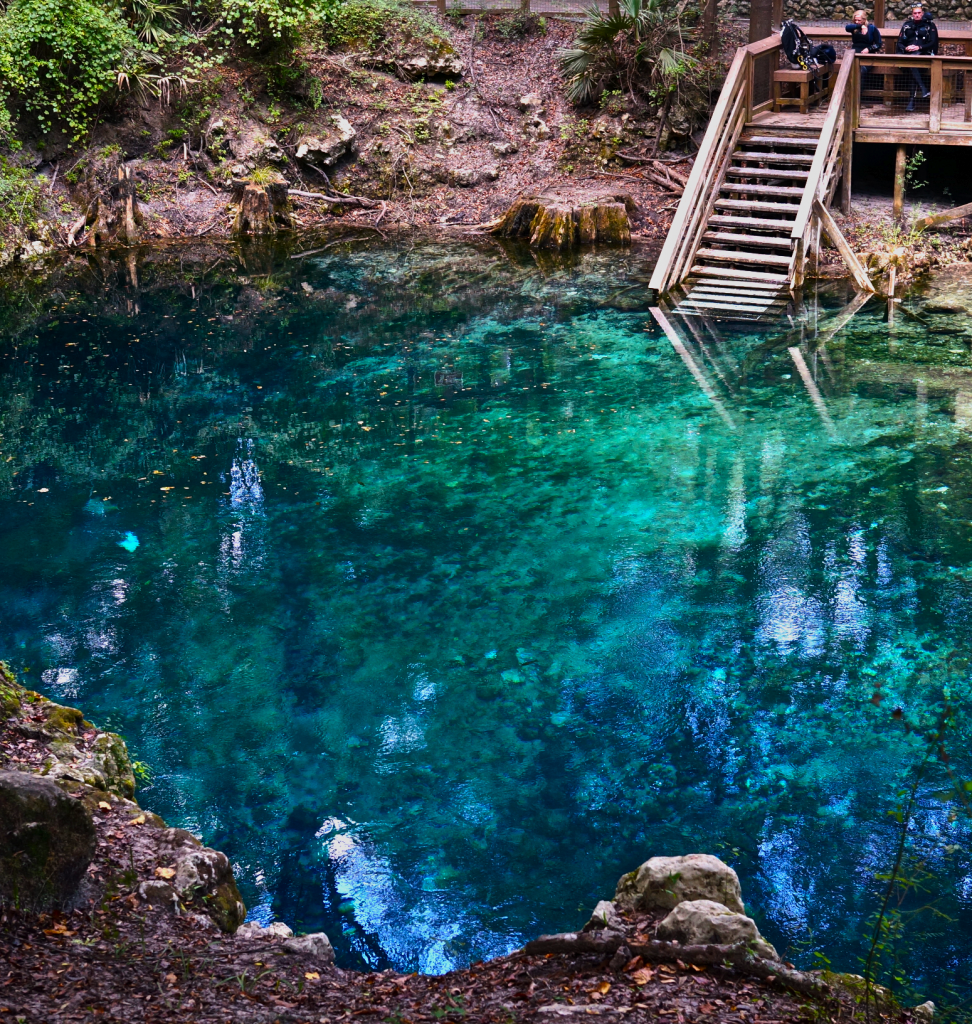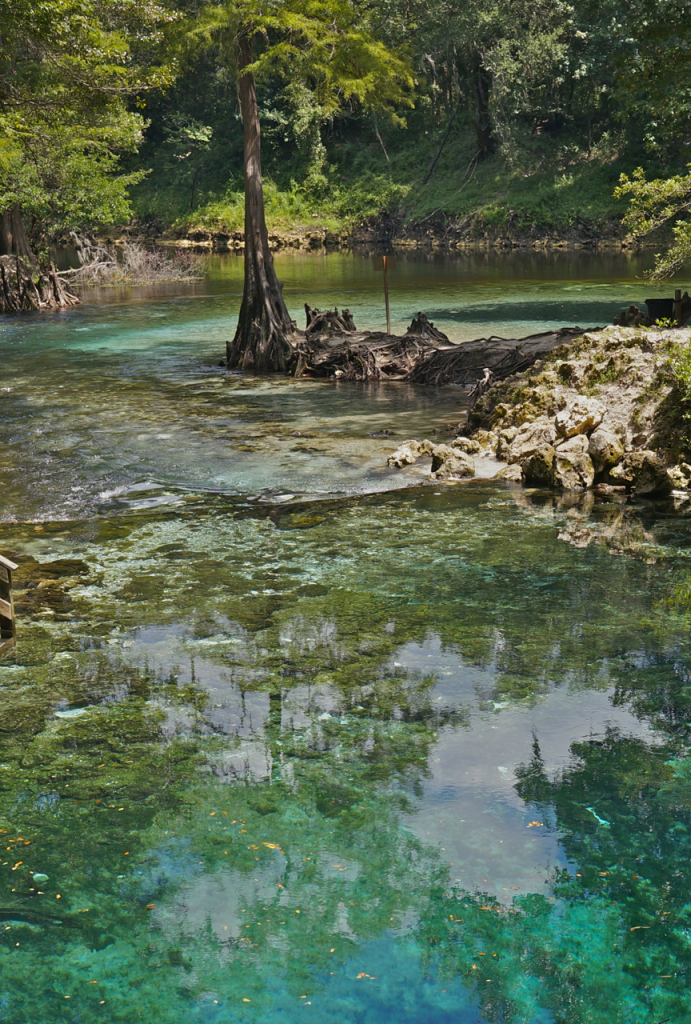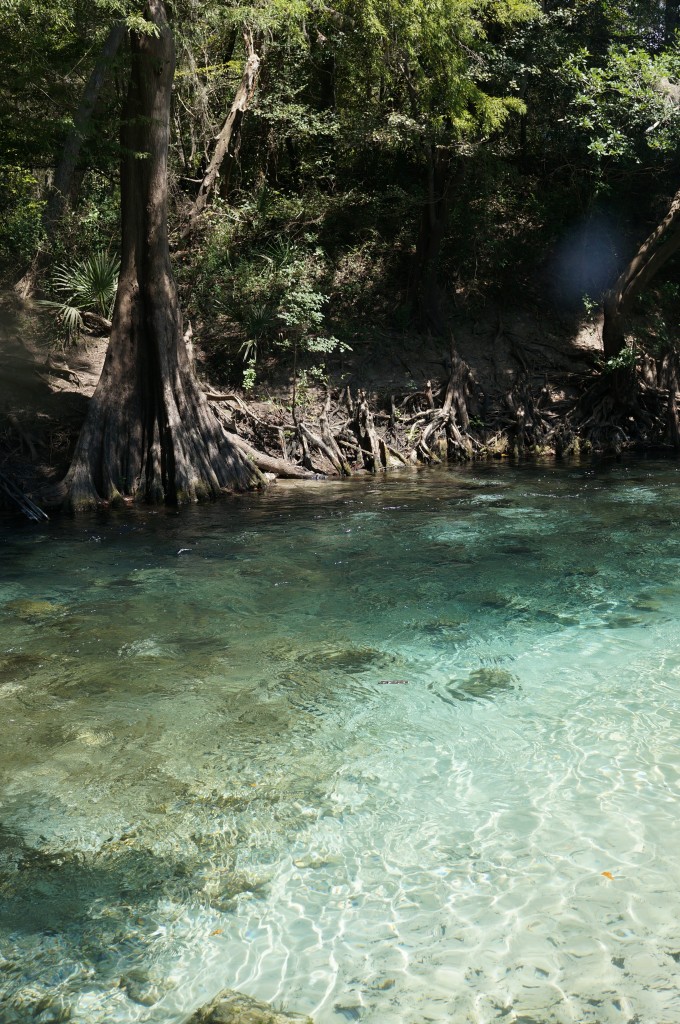 Madison Blue Spring, located in a state park by the same name about two hours west of Jacksonville, is a uniquely sublime place, even as compared to Florida's other 33 first magnitude springs. Before this fall's tour of Florida's springs, I had visited most of these prominent, first magnitude springs, but had somehow missed Madison Blue. I was in for a fantastic surprise.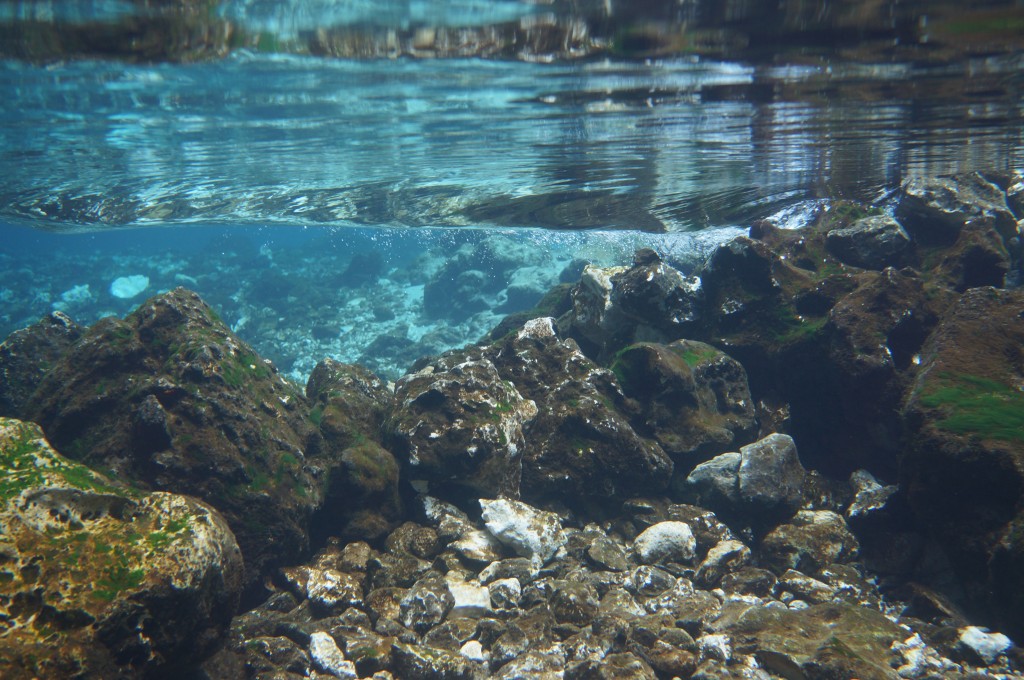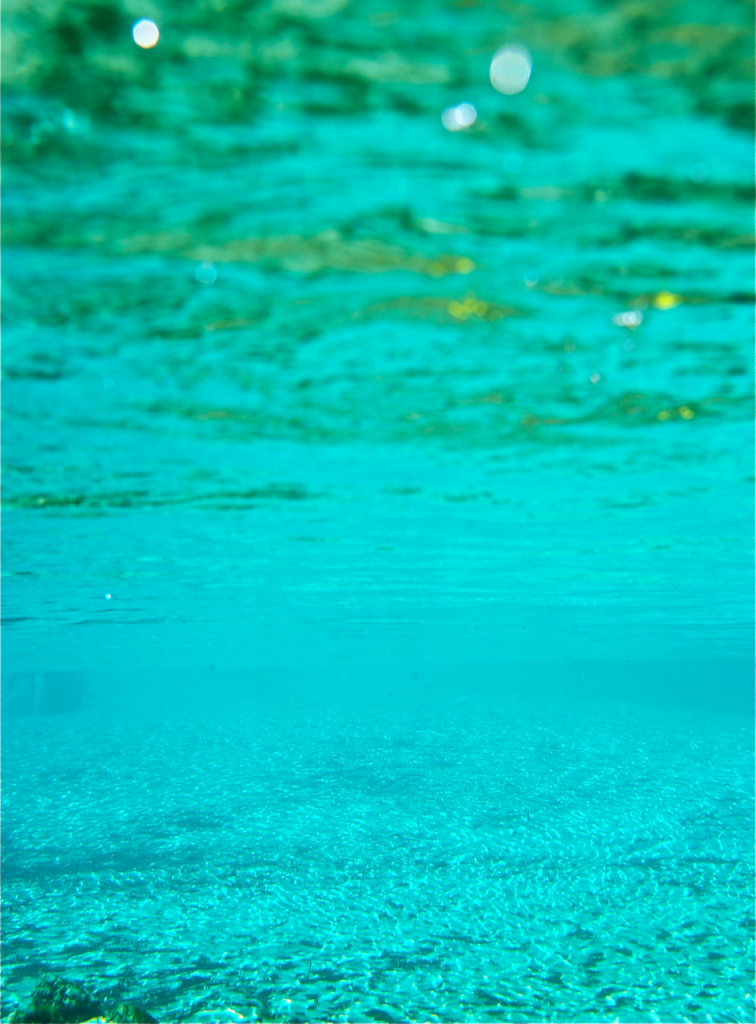 The water of this spring is fantastically blue and clean, perhaps more so than other springs I've seen recently that have begun to get murky and green with nitrates and algae. Despite this,
Madison Blue is still threatened
.
A nearby Nestle bottling facility draws 1.47 million gallons a day from the spring, which they continued to do in the face of drought about ten years ago. The spring's flow had dropped from 55 to 34 million gallons a day, and the company was requested to reduce their take to 400,000 gallons. They refused, threatening the reduce the size of a planned plant in nearby Madison, where the jobs were badly needed. The state acquiesced, yet today less than half of the promised jobs materialized, and many of those that did went to Georgia residents. Through it all, the spring is not as deep or strongly flowing as it once was, but there's still plenty to save in this blue Florida gem.
Madison Blue Spring, Florida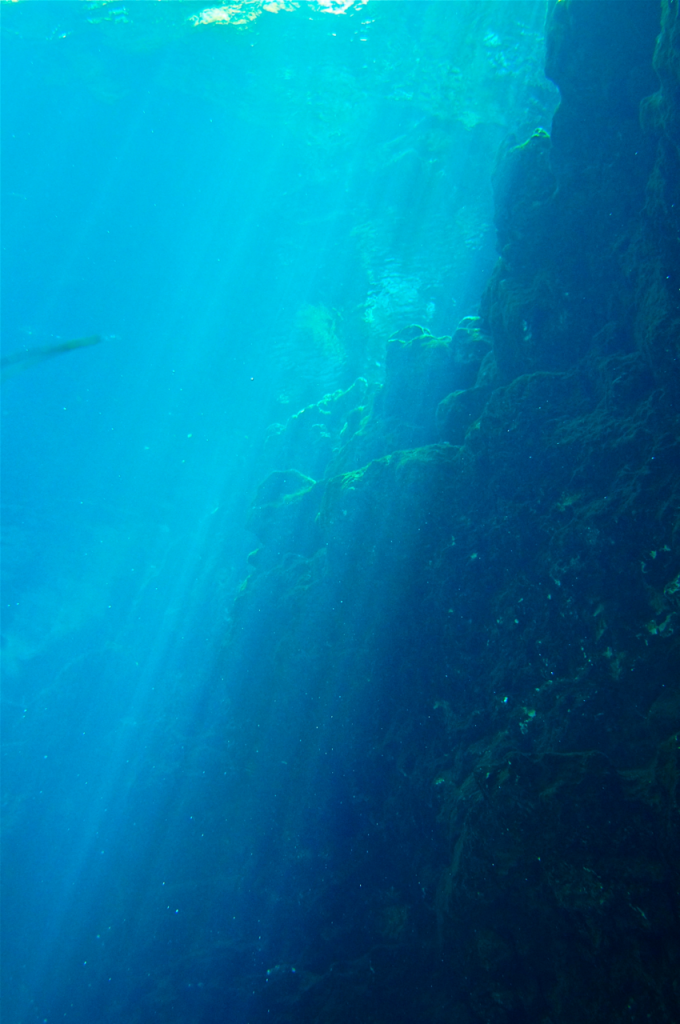 Madison Blue, as it turns out, is very popular among scuba divers (two were exploring it while I was there) and it's not hard to see why. Twenty feet below the surface is the entrance to a cave that is easily wide and tall enough to walk through, were it not underwater. 25,000 feet of passages through this cave have been explored and mapped so far, and divers continue to discover new routes and chambers.
On my (non-scuba) dive into the cave, I did not encounter these fossils. Nevertheless, I found it to be an enchanting, dark, mysterious, and slightly creepy place. Watch my journey below, and please excuse the shakeycam!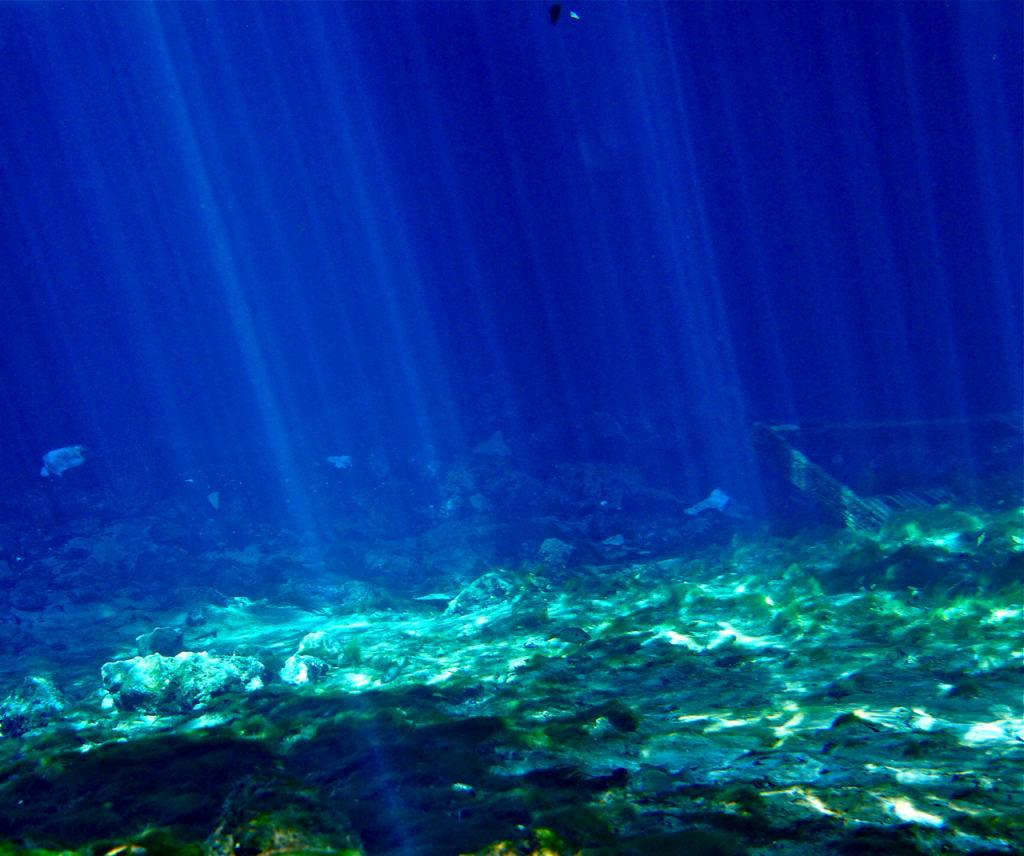 Afternoon light shines through the waters of Madison Blue Spring